Translation
Translation without risk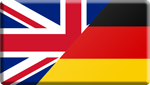 In most cases, documents are required to be translated and certified by a publicly appointed and sworn translator.
Precise Translations with AI Assistance at Unbeatable Prices.
In a globalized world, clear translations are pivotal. Translation24 leverages AI to transcend conventional translation standards. Our strengths: top-notch quality at unbeatable prices. We blend carefully selected translators with AI prowess to enable savings of up to 50%. Certified translations, legally recognized and precise. Translation24 is revolutionizing the market by simplifying complex procurement processes and harnessing AI efficiency. Contact us to experience the future of translations.

How? Translation24 has systematically trained and built a special team of translators specialized in documents concerning health workers and partnering up with certified translators in Germany. Together, they ensure great quality and affordability of the service.
Why can a certified translation be necessary?
The international confirmation of a contract between business partners
The accreditation of a company abroad
Contracts between countries and their branches
Agreements between international universities, companies and institutions
Brochures, reports and plans intended for foreign representations or partners
for the recognition of certificates for education or training
for a variety of other applications that require meticulous translation and / or legalization of the translation.
According to the "6 eye principle", every translation goes through three levels of quality check and finally approved by the certified and accredited head translator; the document will be then printed and, if necessary, certified by the duty – bound authorities.
Which documents do we translate?
Birth certificates
Marriage certificates
Death certificates
University documents such as certificates (rating, practice evidence, RLE TOR and so on)
Diplomas of all kinds
Passport,  documents such as fiction certificates or titles
contracts
Business plans
Brochures, reports and business documents
Policies to foreign branches
Central register extracts, registered association extracts, approvals,
Commercial register extracts.
Signing Authorities
School certificates, ex. High School ratings
Certificates from employers/ certificate of employment
Training and seminar certificates, certificate of participation
Certificates of attendance
Documents for state recognition
ID cards
Official documents such as Certificate of Good Standing, Certificate of Passing, and many more.
If you want to have your documents translated, please contact us; we will check the value of your documents before we make an offer.
We have no fixed prices, costs depend on which state you are from, as the value of  a  Dollar or a Euro varies. If you are from the Philippines, the price will be adjusted to the Philippine standards. The same applies for the USA and other countries.
We therefore ask for your understanding that we grant larger discounts to people in  third countries with far below the average income. Therefore, clients from European countries pay a slightly higher price if the personal situation allows it. With this feasible calculations, we enable the poor third-country nationals to be able to obtain  a highly qualified translations.
Albeit, even by German costs and standards, our prices are still far below the average than any translators. Try us!
We treat your document with high discreetness, which is why we strongly advise against simply sending us any documents ahead by e-mail or mail. Please always get in touch with us before sending anything. Write us which documents you would like to be translated  and we will send you our privacy statement and the best offer.
Contact us through the "Initial request form"
Certification
Certification without risk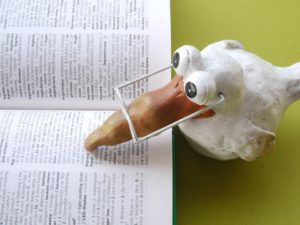 We also offer special complete package deals for your translations,  inspected, approved and certified by sworn translators. We have worked hard to be able to offer translations far below the average market fees, because we want to see you succeed!
Many documents require a translation with confirmed authenticity and quality by a sworn translator. Only they may use their signature and his stamp to certify the translation internationally.
Information about our translation process and pricing can be gathered at the Translation24  office or via email. You can visit our office at any time and our team will help you in any way they can.
Contact us via the "Initial request form"
Request an translation offer
Request a translation offer
We treat your documents with extreme discretion, which is why we strongly advise against sending us any documents or sending them ahead by e-mail. Please always wait for our answer and request.
Write us which documents you would like to have translated, we will send you our privacy statement and an offer. Please use the following form and please note the online privacy policy (click).